Learn the Secret Techniques Published Authors Use to Finish Books!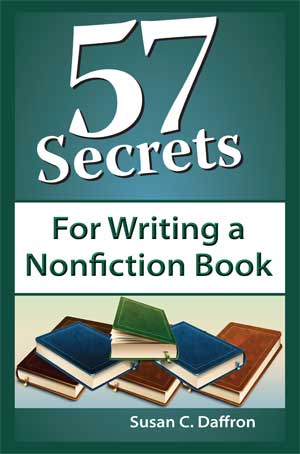 Every action starts with an idea. If you can't get the idea of writing a book out of your head, it's time to turn that thought into action! But writing a nonfiction book isn't a small task. Learn the secrets published authors use to stay motivated and get their books out into the world.
Discover how to:
Decide on the right topic to write about and carve out time to write the book
Evaluate the sales potential of your book
Organize your book intelligently and practice strategic writing
Get unstuck, stay focused, and know when the book is done
Find the right type of editor for your book
Get practical advice and creative ideas to help you finally finish the nonfiction book you've dreamed of writing!
57 Secrets for Writing a Nonfiction Book costs only $14.95 and you can order it from Amazon and other online retailers:
Order from Amazon.com now
NOTE: The book is also available from many other online booksellers; just do a search on your favorite site using the ISBN below.
ISBN:
978-1-61038-014-0 (Paperback)
978-1-61038-015-7 (EPUB)
About the Author:
Susan Daffron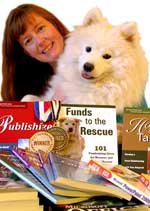 Susan Daffron is an author, business-to-business copywriter, book publishing consultant, and pet rescue advocate. The author of 12 books and contributor to 4, Susan is the president of Logical Expressions, a book and software publishing company that also offers writing and design services. She is the editor and publisher of the 57 Secrets series.
You can read more about Susan on her 57 Secrets author page or visit her Web site:
www.SusanDaffron.com