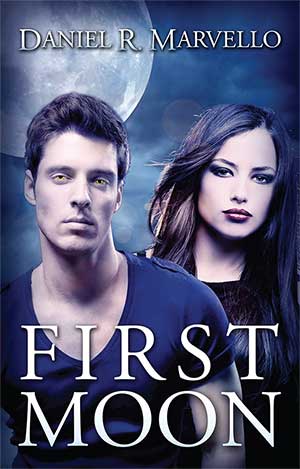 After being dumped by his fiancé, Kyle Nelson is ready for a rebound fling. But a one-night stand turns into a catastrophe that leaves Kyle with violent dreams and disturbing physical symptoms.
Kyle is approached by an attractive witch named Amanda who tries to convince him that he is in danger of turning into a werewolf and that his only hope for a cure lies with her secret society, the Ternion Order.
Initially writing Amanda off as a lunatic, Kyle reconsiders her offer after he attracts the attention of the local pack and learns that his fate will be sealed on the next full moon.
You can purchase First Moon at the following vendors: